Adding apps from custom sources
You can add apps from other public or private Git-based repositories. This includes repositories requiring SSH key authentication. Click Add app from custom source on the Applications page to get started.

Then, fill in all the required fields.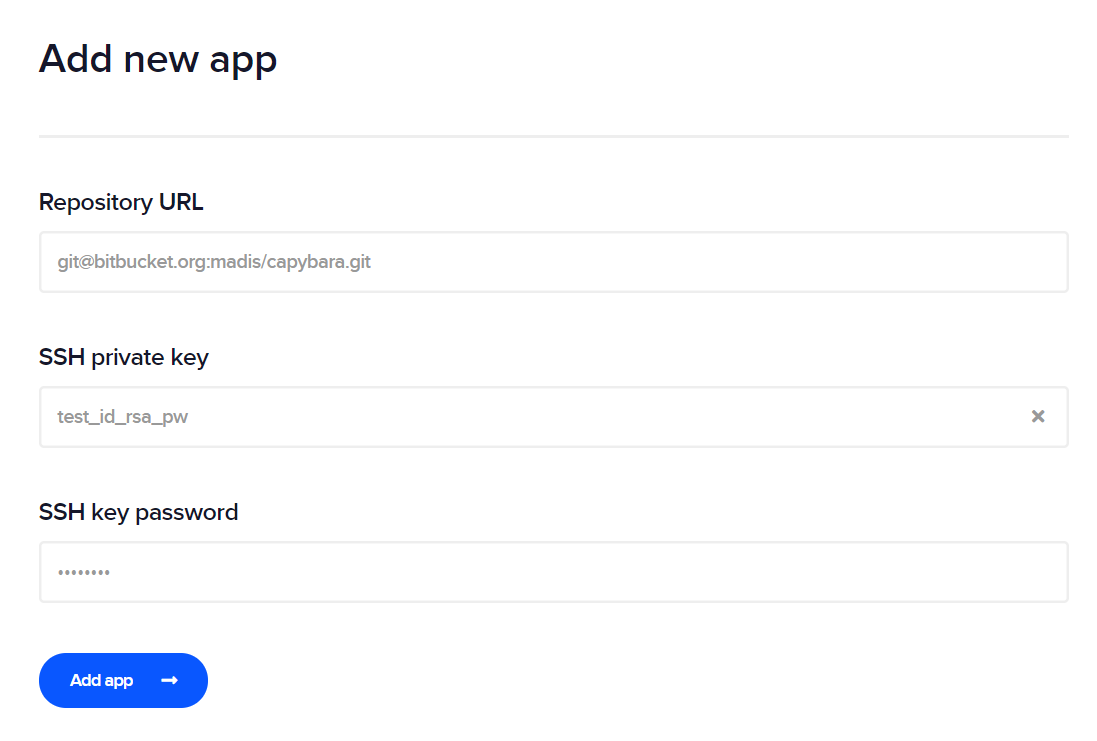 Enter the checkout URL of the repository.
If a private key is required to access the repository or any private submodules in it, upload the SSH private key file.
If the SSH key is password-protected, you'll be also asked to enter the SSH key password.
Click Add app.
Your app will be then listed on the Applications page and you can immediately start running builds. Note that in order to enable automatic builds, you will need to manually set up webhooks.
Repositories behind firewall
To allow Codemagic access the private repository, the following IP addresses need to be whitelisted:
34.74.32.93 - used by our backend for getting basic information about the repository
192.159.66.80/28 - used by our builder servers to download the code and build it